The best kinds of cinematic love triangles are the ones that we aren't even sure are love triangles: Tom's obsession with Dickie in The Talented Mr. Ripley; Julio and Tenoch queer friend-zoning in Y tu mamá también, or Mrs. Danver's unhealthy fixation on the dead Rebecca deWinter. These ambiguous relationships hint at the deep intimacies that friendships can bring. The same is true—at least at first, in Bernard Kordieh's MELODY (2017. Leah, who is having a hard time with her boyfriend (who may or may not be cheating on her), chooses to go out and forget her troubles with the dynamic Melody (played by Maisie Richard Sellers of The Force Awakens, Legends of Tomorrow, and the world's most ridiculous TV show, Of Kings and Profits). The two friends seem intensely intimate, to the extent that the viewer questions Melody's designs on Leah. Does she want to make her only feel better, or is it something else?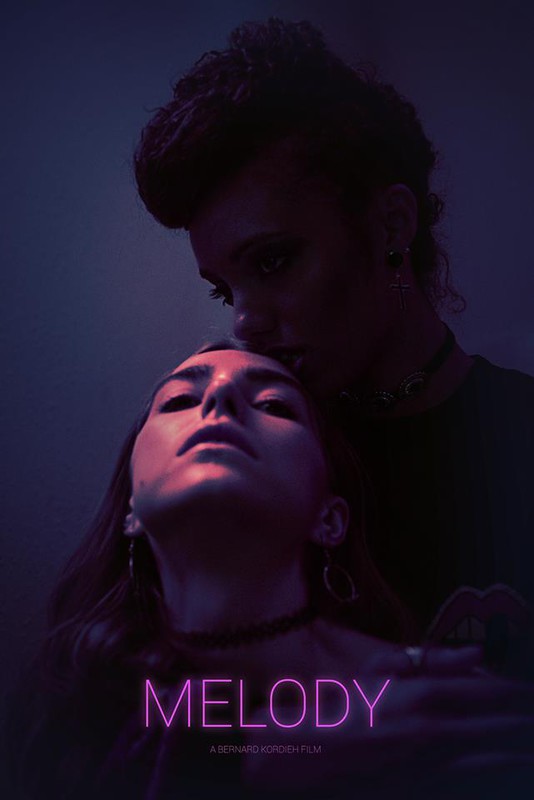 The night fills out as one would expect. They smoke some pot, take some pills, make out a bit in the bathroom, and dance until dawn. However, when Leah's boyfriend reinserts himself into the picture, Leah can't help but take him back, even though he's clearly a smarmy rogue who's up to no good. The power struggle between Leah and Melody, however, seems to eventually decide whether or not the two lovers will stay together.
The performances are generally quite sophisticated; Leah (Maja Laskowska) retains that half-drunk/half-startled deer-in-headlights look that is characteristic of confused, lovelorn young women. But it's Richard Sellers that is the force behind the film. She really embodies that kind of ultimate version of the self that awkward, self-conscious girls want to be. Gorgeous, demanding, and honest, she controls herself and world around her.
While the very end undermines the fun of the first three-quarters of the piece, MELODY nonetheless speaks to ways that women can really know each other as themselves, in a way that their boyfriends or lovers do not. This female friendship, intimate, physical, and honest, highlights the ways that women's introspection—and their emancipation from their male counterparts– may be key to their own self-fulfillment.