Charles Joseph Ouda's film WAITING ROOM (2016) explores that cliché of asking: "how far would you go to get what you want?" There is, however, another, more interesting read to the film. It's not, it seems, that the protagonist has to "go far" out of desperation. It seems, instead, seems to acknowledge that, perhaps, people who claim to act out of fear, desire, or any other extreme emotion are maybe not exactly desperate. Maybe "too far" is actually their comfort zone.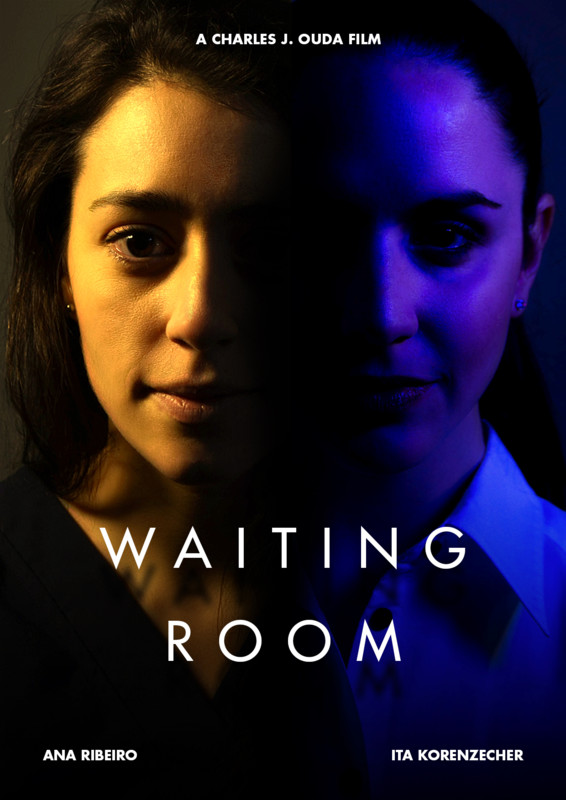 In the story, a young woman has a wonderful husband and a seemingly fulfilled life. She does, however, want a baby quite badly, and appears to be having some challenges becoming pregnant. However, her seemingly perfect life falls apart when she finds out that her husband has been having an affair with another woman. The protagonist appears to have a talent for making lemons into lemonade, however, and sets about to get everything she wants in another way.
The conversations between the wife and the husband's mistress are probably the most interesting part of the film. Ita Korenzechar is quite good as a woman that sheds unnecessary emotion to achieve what she wants. She also has a cruel streak that makes her simply delightful as a character. In describing the nurse's affair as fleeting and ultimately forgettable, she twists the knife. The nurse is an unwed mother without a happy dad in the picture. The casting of the wife's antagonist is also apt. Ana Ribeiro is a wonderful reverse image of Korenzechar. They are two beautiful brunettes, but one is ruthless and the other naïve. WAITING ROOM films the two women in a series of very tight shots, augmenting the claustrophobia and fatalism of the final events. And, while it does seem unnecessarily convenient that the mistress works is a nurse in the fertility doctor's office, it does help to contrast her sweet persona to the wife's sour one. The larger problem here is the hen-pecked husband, who could perhaps be less of a sad sack stereotype. But, like many films, this piece is made by its women. In a world in which female fertility is still imagined as a woman's highest honor, these two actresses convey the agony and the ecstasy that surrounds pregnancy and birth in our current moment.