To escape from the cruel reality one can find many ways, but is it the right way? How can one determine that? What if we think that we are moving forwards to salvation from our inner voice that always brings us down, instead we are creating one more imaginary cruel reality that is even worse than the original one? Main character (Idan) chooses acting as an escape, as "other life". He is locked in his own state of mind, and won't open even to his mother. On the stage he encounters a problem in acting his part. It was an act of impossible love. To want somebody so much but instead all he can do is be a "ghost" with feelings. Here is where you wonder is it because he never felt something like that in his real life, and therefore he is unable to perform. Then he saw a man (Igor) that is cleaning the stage in theater after everyone left. He was acting similar scene that he failed. So passionate, full of affection, he was intrigued and watched the men's "performance". When Igor saw him, he was a bit ashamed and continued cleaning. Next day he asked Igor to do again what he did last night, but Igor knew he is struggling with his part, and made him do it. Idan found help where he never thought he could.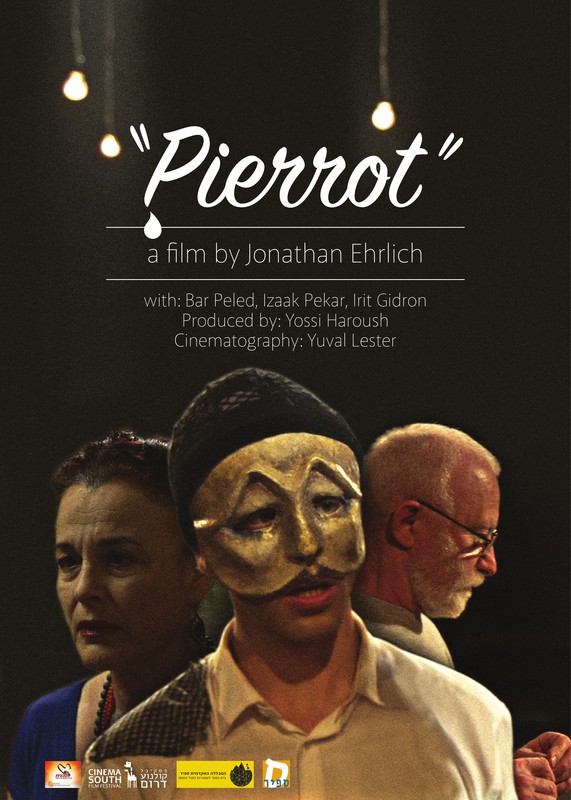 Even when you don't speak to your mother, she can see your state of mind and feelings. She saw that acting is not helping him, and that it is only making his state worse. In the past she forbid him to go to theater, and when he did not obey, she denied giving him the promised money. By that act, she was convinced that he will stop acting. His mothers actions led him to more terrible action. Next day he stole money from the theater, and everybody thought it was Igor and because of that, he got fired. This is the moment he realizes the damage he has done and how bad it actually feels. The moment he found out that Igor was fired, the emotions stroke his face, emotions similar to those that would make his acting part perfect.
In the end, he finds out that when he saw Igor acting, his feelings were actually real, and they were forwards Idans mother. And everything ends in his own house, where he interrupted Igor and his mother who had almost kissed.
After the film ends, everybody is left wondering. Was everything happening inside Idans head? Was everything just his imagination, did he used real life persons and made a perfect play for himself? Is he suffering from a mental disease and literally never left his room? Is Igor Idans father ?
Again, this film could be understood in many ways. That is what makes this film wonderful. Acting, idea and the final realization are great. All that is left is for the audience, to understand the film in their own way.